Adding a member to one's family is always an adjustment. It takes time to get used to the new baby and for everyone to find their new roles and place in the home. This is especially true with baby number two or three. In this particular instance, baby Shai was the third blessing added to the K family in under four years! When I spoke to Alyssa on the phone, she told me she really wanted sibling images with a three and one-year-old. I started getting a bit nervous. Especially because the baby was already a month old. (I usually photograph newborn babies under two weeks of age. But to my surprise, the boys were awesome! (all three!) And did I mention really good looking!
Here's the star of the show. He was nearly a month old, yet he slept like......well, a baby ;) how delciosu is he?!
When mom told me her kids were kinda obsessed with super-heroes, we had to incorporate it into the session. These boys are truly awesome!!
We even managed to get beautiful family portraits! I was so surprised when I saw the parents. They both have brown hair and brown eyes, and the kids are all light with blue eyes. I never even knew this was possible! I thought two brown eyed people can only have brown-eyed children, but I was wrong. Here's what I found. "Whether your baby will have blue eyes, green eyes, or any other combination depends mostly on the parent's eye color and background. Believe it or not, but a baby can have blue eyes if both parents have brown eyes. Eye color is determined by the parents' eye color and whether the parents' genes are dominant genes or recessive genes. Brown and maybe green are considered dominant, but even two browns can make a blue-eyed baby because there are no 100% definite rules (also called 'polygenic'). So you can only go by a percent. If both of you have brown eyes, then there is generally a 25% chance that the baby will have blue eyes if both of you carry the recessive blue-eye gene. But if only one of you has a recessive blue-eye gene, and the other has two brown, dominant genes, then there is a less than 1% chance of the baby having blue eyes." So there you go!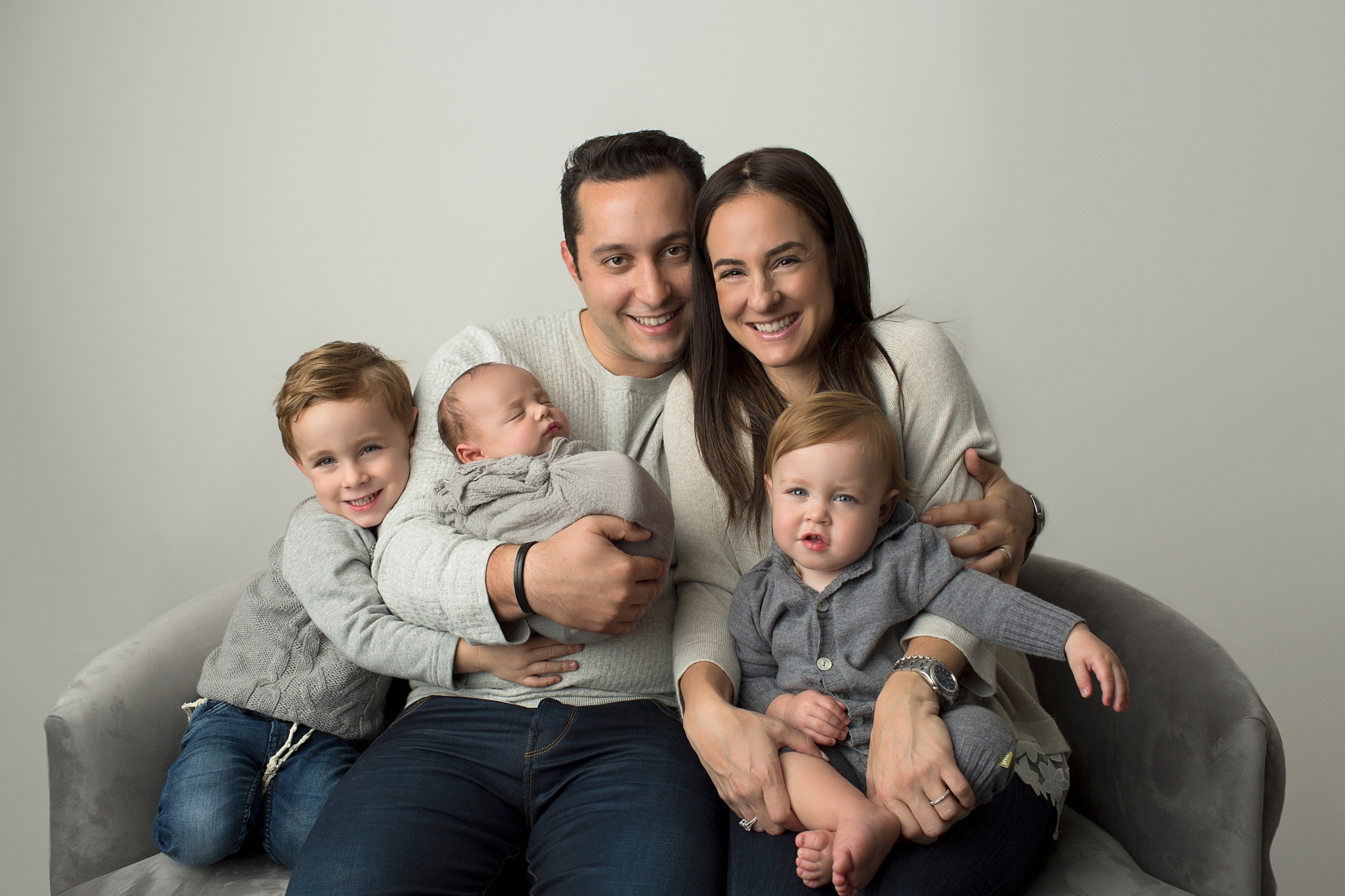 If you are looking for a newborn photographer in the Los Angeles area, you have come to the right place. CG Photography specializes in Maternity, Newborn and first year fine art portraiture. We are now booking into June, so reach out soon to hear all about the CGP Newborn Experience.
Thanks for visiting! Keep Smiling, Chaya