I met Ali through Instagram (where I meet many of my favorite clients and new friends!) and we connected instantly. She fun and playful and always cheery. She was on the TV show Stripped (on Bravo) and is a really awesome celebrity designer. When we first met she was pregnant and I had the honor of doing maternity portraits for her. She was so friendly and easy to work with and of course beautiful. We used some dresses that I have in the studio as well as a stunning designer gown she brought from her collection. I love helping mamas-to-be see their beauty and truly celebrate the life they are creating within.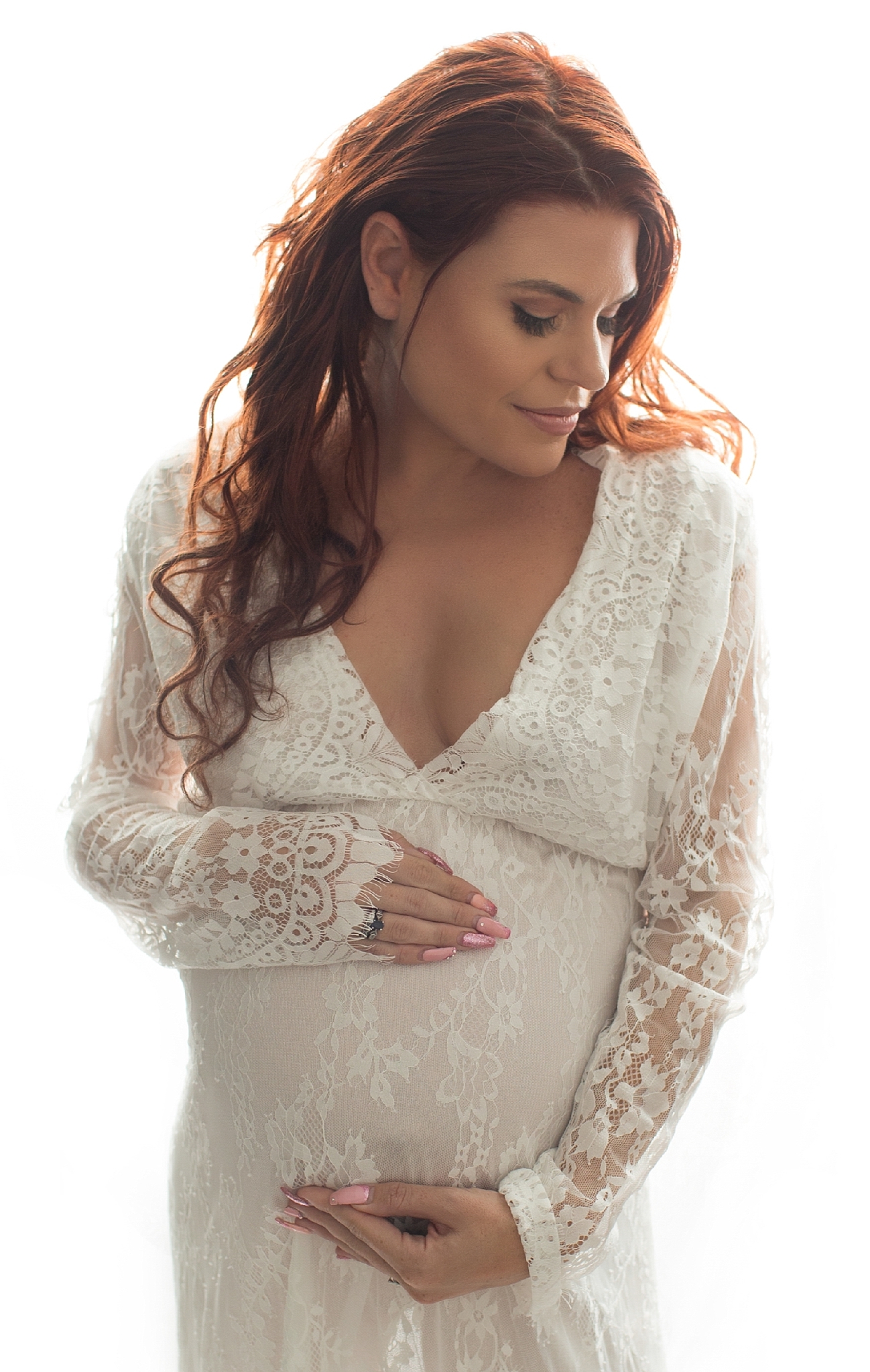 After our session in our Los Angeles based Maternity and Newborn Portrait Studio, we planned to meet the hubby at a park in the San Fernando Valley to do some outdoor lifestyle maternity pictures. With a few mishaps along the way we got to the park only moments before sunset. We weren't able to get much of the beautiful glow of "golden hour" but thankfully were able to capture some sweet moments between them.
And just a few short months later, baby Amelia was born. It's always fun when clients come back and I get to meet the baby behind the bump. Sweet little Amelia did not disappoint she was so delicious.
It was such an honor and exciting surprise when I found out the above image was featured on people.com. I really feel like that was an incredible compliment and I am truly grateful. Her maternity images were used in other articles such on Bunny&Hare, Celebrity and others.
Whether my images end up published or hung beautifully in clients homes, it's always an honor to create everlasting memories and personal art for each family I have the opportunity to photograph.
If you are looking for a maternity and Newborn photographer in the Los Angeles Area check out www.cgphotographyla.com or call 3237181030