You may have heard this from me before, but my favorite kind of client is a repeat client. When a family chooses to come back to CG photography, to me that means that they love the experience so much they want to do it again. As an artist, I sometimes am critical of my work, and I'm very concerned about giving my clients the best experience ever. Positive feedback, reviews, referrals are all ways that tell me I'm doing a good job, yet when a family comes back again, to me that's the ultimate compliment!
That's exactly what happened with the Chan family. I met them a few years ago at an event in Kidsland and had the opportunity to photograph their firstborn son. Almost exactly two years later, I was honored to be able to photograph their now toddler and his new baby brother. Although big brother was more into his Cars than his baby, we were able to get some beautiful family portraits and brother images as well.
I really got lucky with this family. They are so sweet, really laid back, fun to work with and they have beautiful children! What more can a newborn photographer ask for?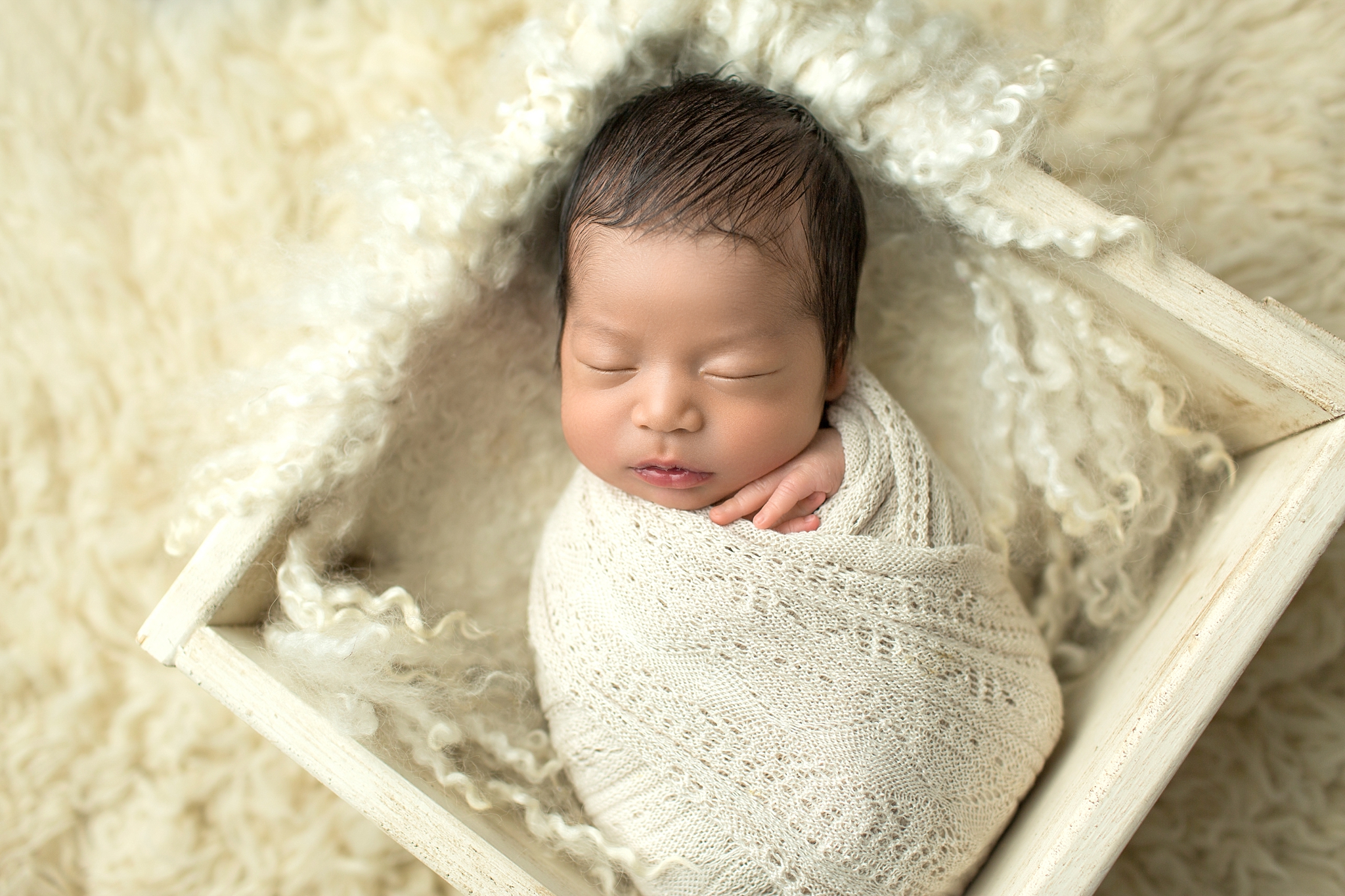 Another reason I got really lucky with this family was DAD. There are times when dad is almost as challenging as a toddler (who missed his nap!) They are not excited about the experience or they just have not been enlightened to the beauty of the heirloom portraits that they are creating for their family. (Usually afterward, and at the viewing appointment, these dads come around, and end up wanting the most art!) Yet every once in a while I get a really awesome father who is extremely into it from the start! That was this Dad! He is a police officer, and very hands-on dad and just a really nice guy.
Since they last visited the studio, he joined the Army and is now a Chaplain as well! I find it so cool to see someone so devoted to their family and their country!
If you are looking for a newborn photographer in the Los Angeles area, you have come to the right place. CG Photography specializes in Maternity, Newborn, and first-year fine art portraiture. We are fully booked in April, have only 2 remaining spots for May and quickly booking summer too! If you're due in the next few months reach out soon to hear all about the CGP Newborn Experience and book early!
Thanks for visiting! Keep Smiling, Chaya